Australia Field Trip 2008
The Australia field trip has been organized by the Department of Geography and Resource Management to take students to the country's two cities, Cairns and Sydney, and their surrounding areas for a comprehensive study of a wide range of geographical issues. The study group consist of 58 undergraduate students, together with Prof. Chau Kwai Cheong and Prof. Lam Kin Che as the trip leader, and Mr. Yu Lap Yan Dannies as the graduate assistant. The trip lasted for 12 days in total from 19-30 May 2008.
Study Mode
Students were divided into 4 groups before the trip. To broaden students' vision, study topics related to variuos aspects of geography were assigned to each group and students were required to search relevant information and submit a study plan before departure. During the trip, various forms of studies such as guided tours, lectures, land use observations and questionnaire surveys were conducted. In the evenings students were required to present their findings about their study topics in the form of powerpoint presentation. After the trip, studnets were required to sumit a paper about the study topics of the field trip.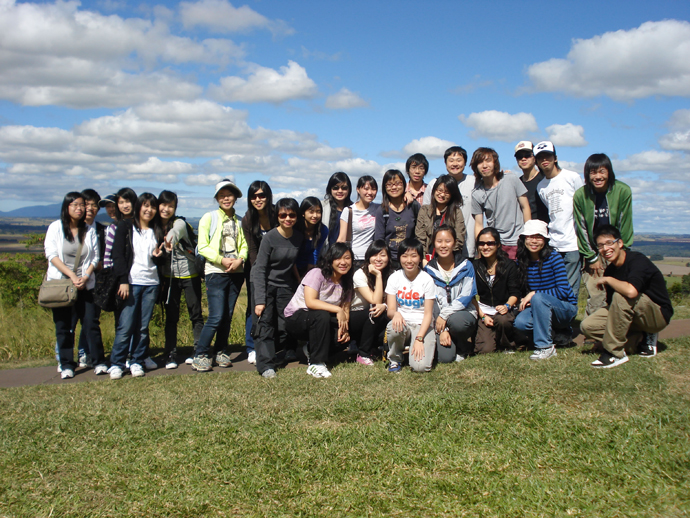 L

ook ----- Our smile !