Italy Field Trip 2009
Venice, Florence and the Chianti region of Italy
In the summer of 2009, a field trip to Venice, Florence and the Chianti region of Italy was organized by the Department of Geography and Resource Management. This was the first time for the Department to organize a trip to Europe. The study group consists of 31 undergraduate students, together with Prof. Claudio Delang, as the trip leader, and Mr. Wong Wai Fung as the trip tutor. The trip lasted for 13 days in total, starting from 21 May to 2 June 2009.
Our participants: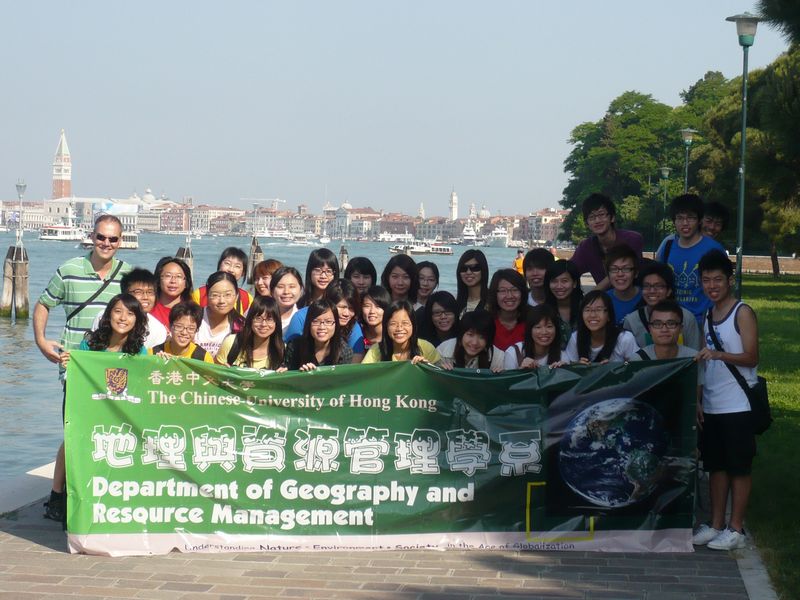 Objectives
Our Department's field trips let students broaden their horizon and knowledge base through interaction with overseas students and scholars with different disciplines. It enables students to make comparative studies between Hong Kong and other countries/regions. It also provides a platform for students to plan their own study and develop their own research skills.
Our academic exchange:
Our cultural exchange: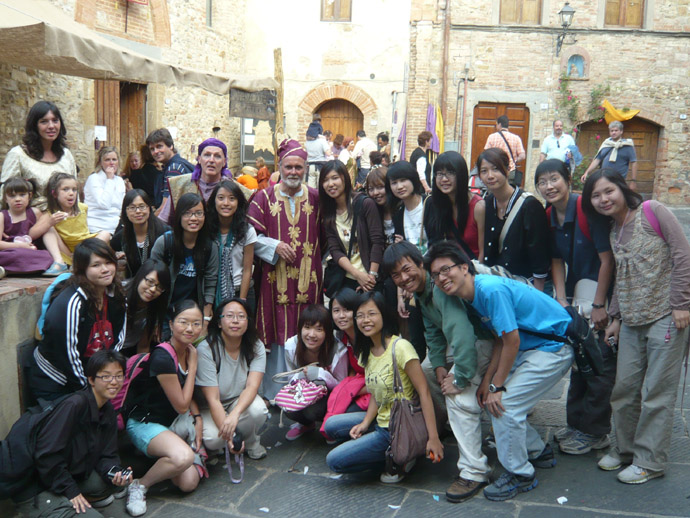 Study mode
Before the trip, 31 students were divided into 6 groups. Each group was assigned a topic concerning the studies either in Venice or the Chianti region. Students were required to gather information, read relevant articles related to the corresponding topic and present their study plan.

During the trip in Venice and the Chianti region, the topics were examined further by guided tours, visits and lectures. Each group was responsible to lead the group discussion at nights and all the study groups were invited to share what they have learnt.

During the trip in Florence, 31 students are divided into another 4 groups. Each group formulated their own topics. Students were required to gather information in the field through observation or interviews. They would organize the gathered information and make a presentation.
Assessment
This field trip allowed students to fulfill a compulsory course requirement for all major students. Assessments for the students were based on their participation and presentation before as well as during the trip. Students were required to submit a detailed report after the trip.
Welcome to join us!