Africa Field Trip (Nigeria) 2010
In summer of 2010, the Department of Geography and Resource Management (GRM) organized a field trip to Nigeria and this was the first time ever for the Department to choose Africa as destination of field trip. The study group consists of three Professors (Prof. Kwai Cheong CHAU, Prof. Yee LEUNG and Prof. Jiang XU), forty undergraduate students, lead by trip leader Prof. Lawal MARAFA and Miss. Sze Wing CHAN as the trip tutor. The trip lasted for 13 days in total, started from 1st June to 13th June 2010.
Hello Nigeria!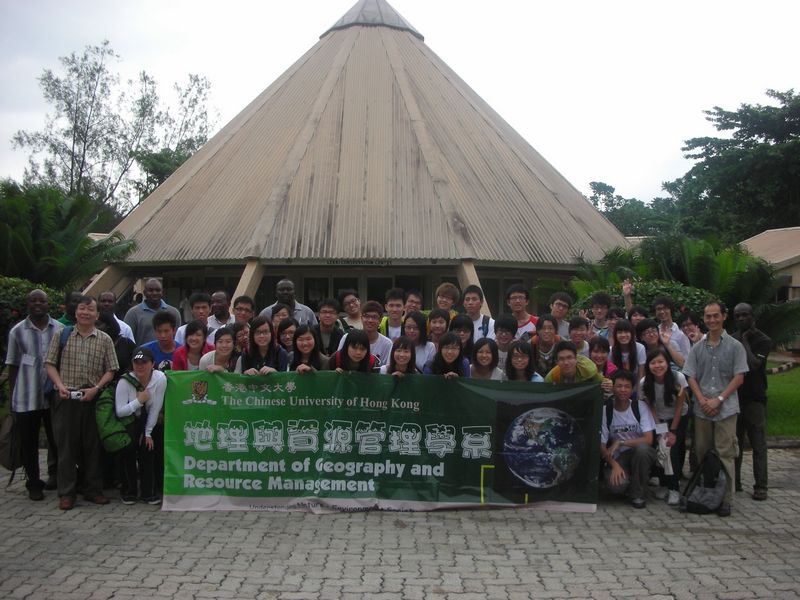 Trip Objectives
As a required in the curriculum, GRM students have to participate in two overseas field trips, which allow them to broaden their horizon and knowledge base through interactiosn with overseas students and scholars under different disciplines. Moreover, field trips provide platforms for students to plan their own study and develop their research skills.


For the Nigeria field trip, the followings serve as the objectives for this particular trip
• To facilitate the exploration of an African destination
• To understand the African landscape and its people
• To have a brief immersion into African culture
• To see the trends and impacts of globalization, climate change, etc.

Academic exchange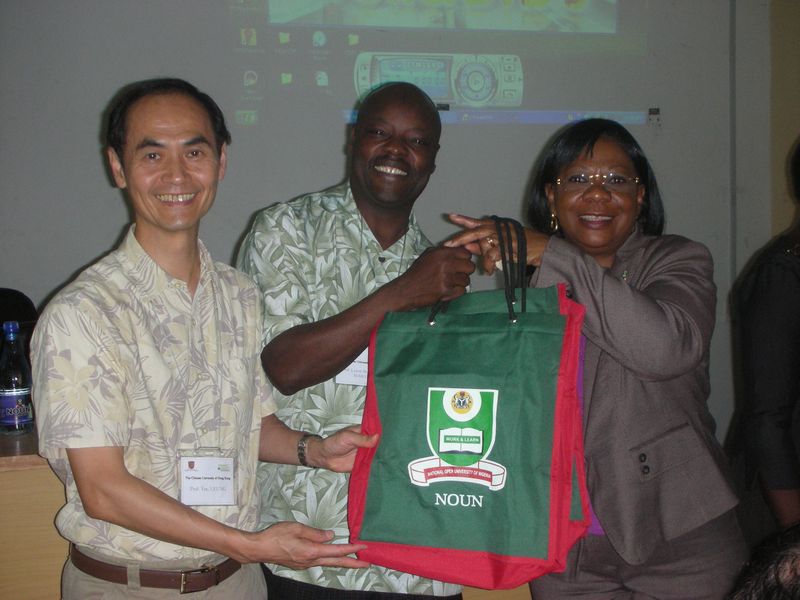 Cultural exchange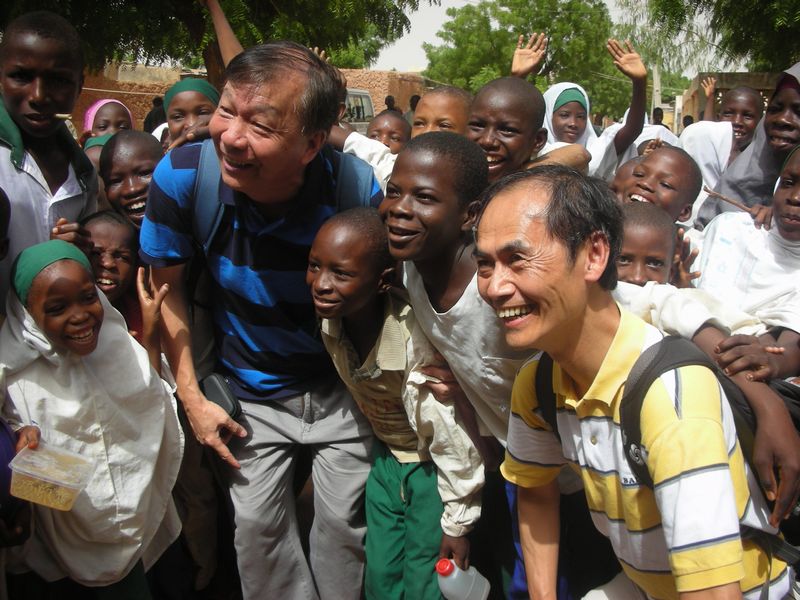 Study mode
Required readings were recommended and students had attend three pre-departure tutorials, guest speakers were invited to come to share their views and experiences in Nigeria.

Prior to the field trip, students were divided into five groups and each group was assigned with one theme for in-depth investigation and analysis. Students were required to gather information; read relevant articles that related to the assigned topic and hand in their study plan.

During the trip, students were required to pay attention to details and other aspects that will be explained (either by the Professors or tour guides), take notes, take photographs, interview people and get as much information as possible to fulfill their study plan.

Assessment
Assessments for the students were based on their participation and presentations before as well as during the trip. Students were also required to submit a detailed report after the trip.
Welcome to join us!